How to cook with yeast extract
Yeast extract brings out and balances flavours in food, just like herbs and spices. Thanks to its savoury umami taste, yeast extract is a very popular ingredient for cooking. If you are interested in how chefs from different countries use yeast extract in their cuisine, have a look at one of our interviews. For some inspiration on vegan and vegetarian recipes from all over the world created by food bloggers check out our "Food around the world" campaign.
Interview with head chef Anders Johst
Anders Johst is head chef at Villa Vest in Denmark. In our interview, he tells us how he produces yeast extract in-house and refines it with seasonal vegetables and berries.
Five questions for Siegfried Kröpfl
Austrian gourmet cook Siegfried Kröpfel talks about how he came to vegan cuisine, why he invests in sustainable cooking with regional products and how he uses yeast extract as a versatile ingredient in his kitchen.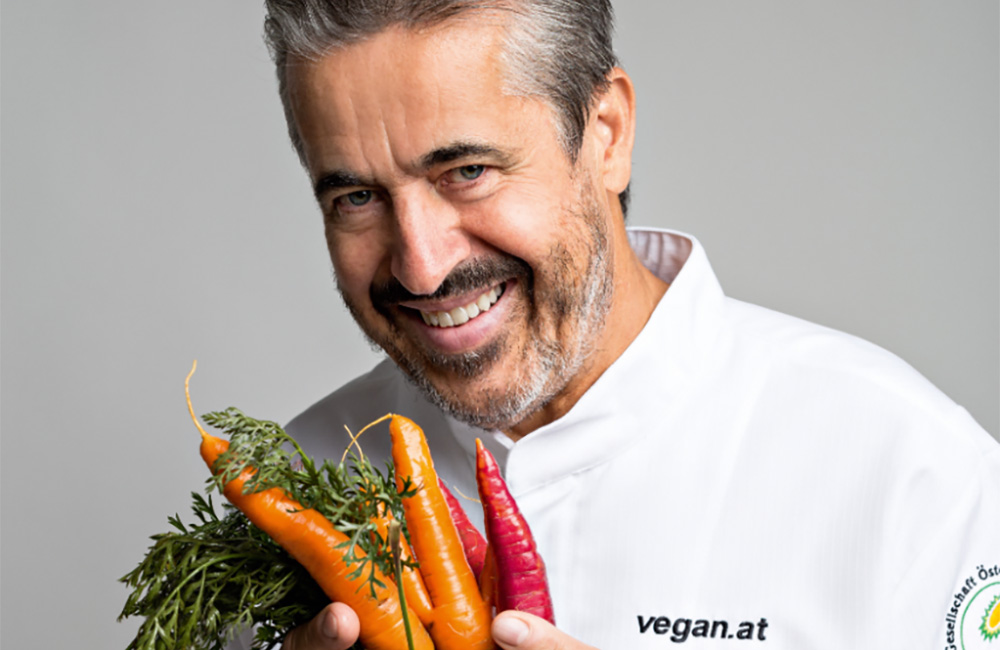 Vegetarian and vegan cuisine: yeast extract provides savoury taste
In recent years, the number of people who make a conscious decision to exclude animal-based foods or products from their lives, in other words to eat a vegetarian or vegan diet, has risen dramatically, and as a consequence the variety of vegetarian and vegan dishes has greatly expanded too.
If you are looking for some inspiration on how to cook with yeast extract, try one of the recipes from our "Food around the World" campaign. We asked bloggers to cook their favorite dish from the different cuisines of the world. Here you can get some ideas on how versatile yeast extract can be used as an ingredient.